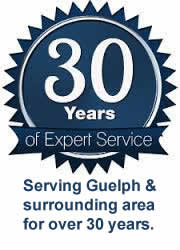 Seymour Electric Ltd. has a dedicated team of electricians who have been serving Guelph for over 30 years. Our team of electricians are highly customer service oriented and your satisfaction is a driving force of our company.
Our team of electricians maintain the highest standards of integrity, honesty, safety and commitment to our clients. Seymour Electric Ltd. design, install and complete electrical projects for residential, commercial and industrial purposes. We stand behind our services and know that we will deliver the satisfaction that you are looking for.
At Seymour Electric Ltd. safety, quality and expertise are our commitment to you. We are here to help, and look forward to working with you. For a quote or more information on any of our electrical services please Contact Us.